Alongside commercial client works Bespoke started its full process CGI journey in early 2020 creating in-house pieces exploring the notion of our identity in motion.
Working with a team of artists our creative direction for each iteration of the Bespoke mark is hinged on one of our client sectors, reinterpreting the attributes that make their products unique and stand-out.
As with film, CGI became a unique platform for us to explore how we look and feel in moving image but also in creative solutions and visual direction - being increasing asked and focused on full process works. Luckily we absolutely love to ideate, direct and bring that vision to life.
See the process:
BESPOKE IDENT CASE STUDY
Bespoke CGI Idents


Creative Direction: Bespoke Digital
Production: Bespoke Digital


CGI/VFX
Bespoke Digital 2021
BEAUTY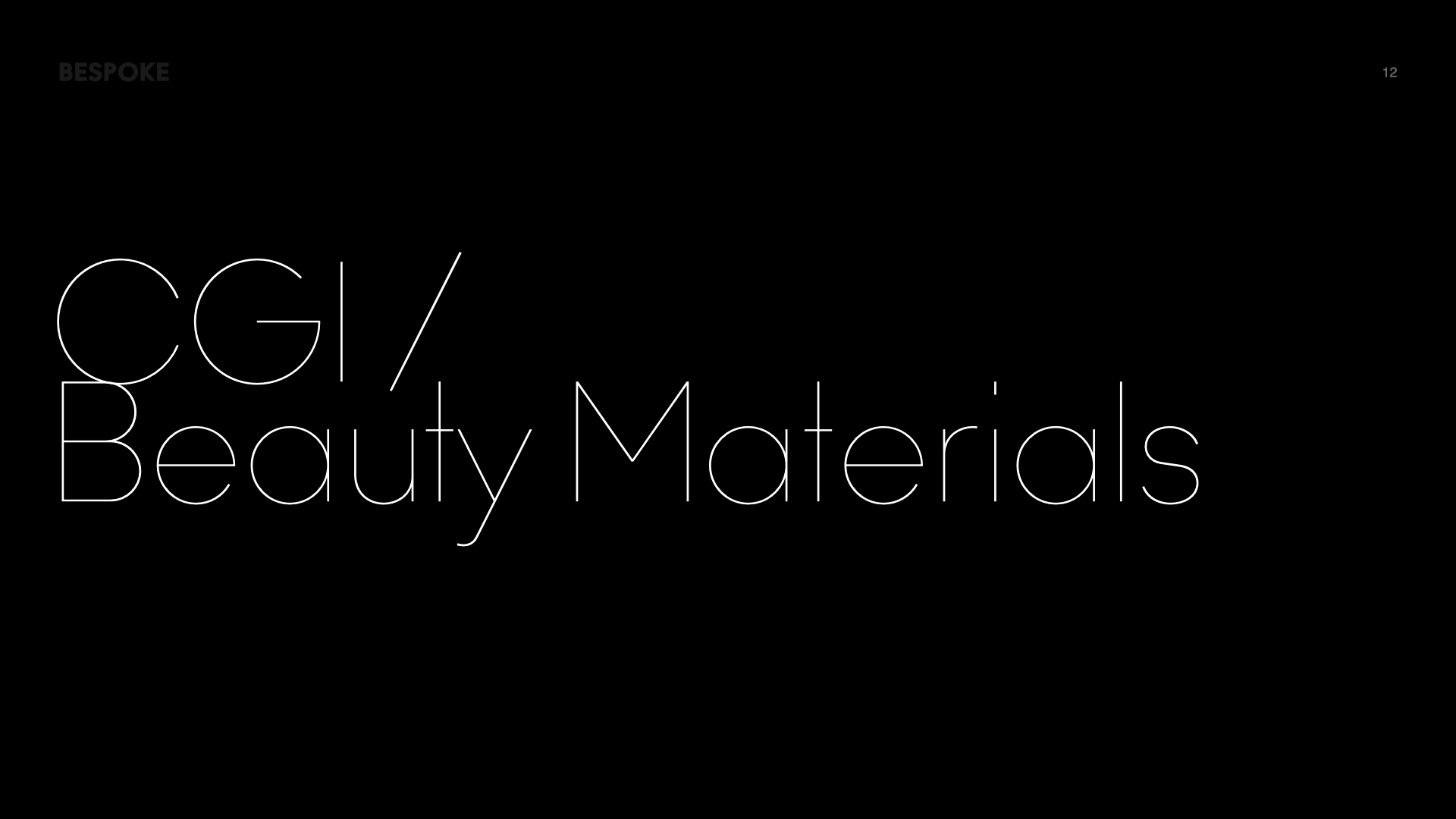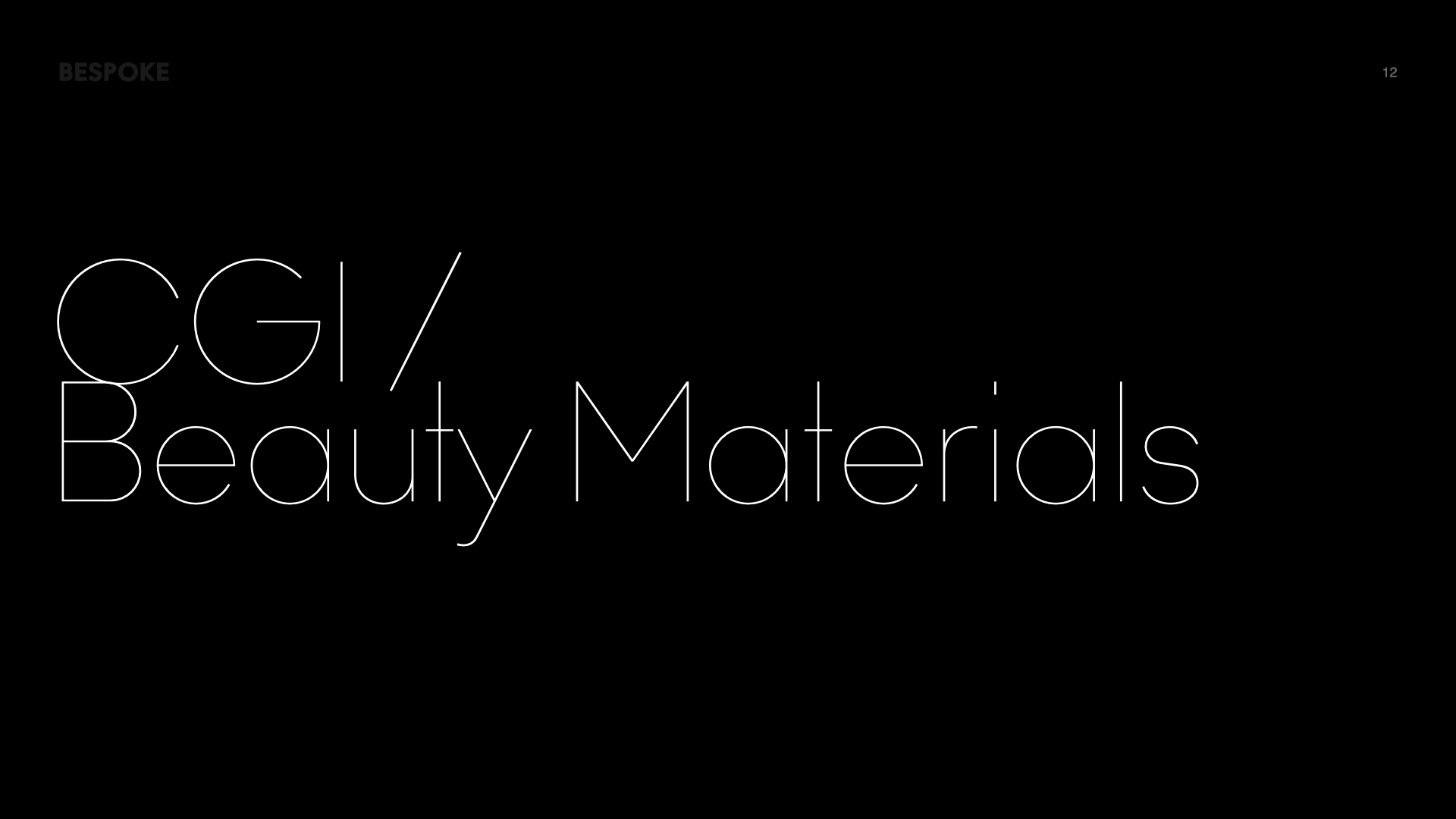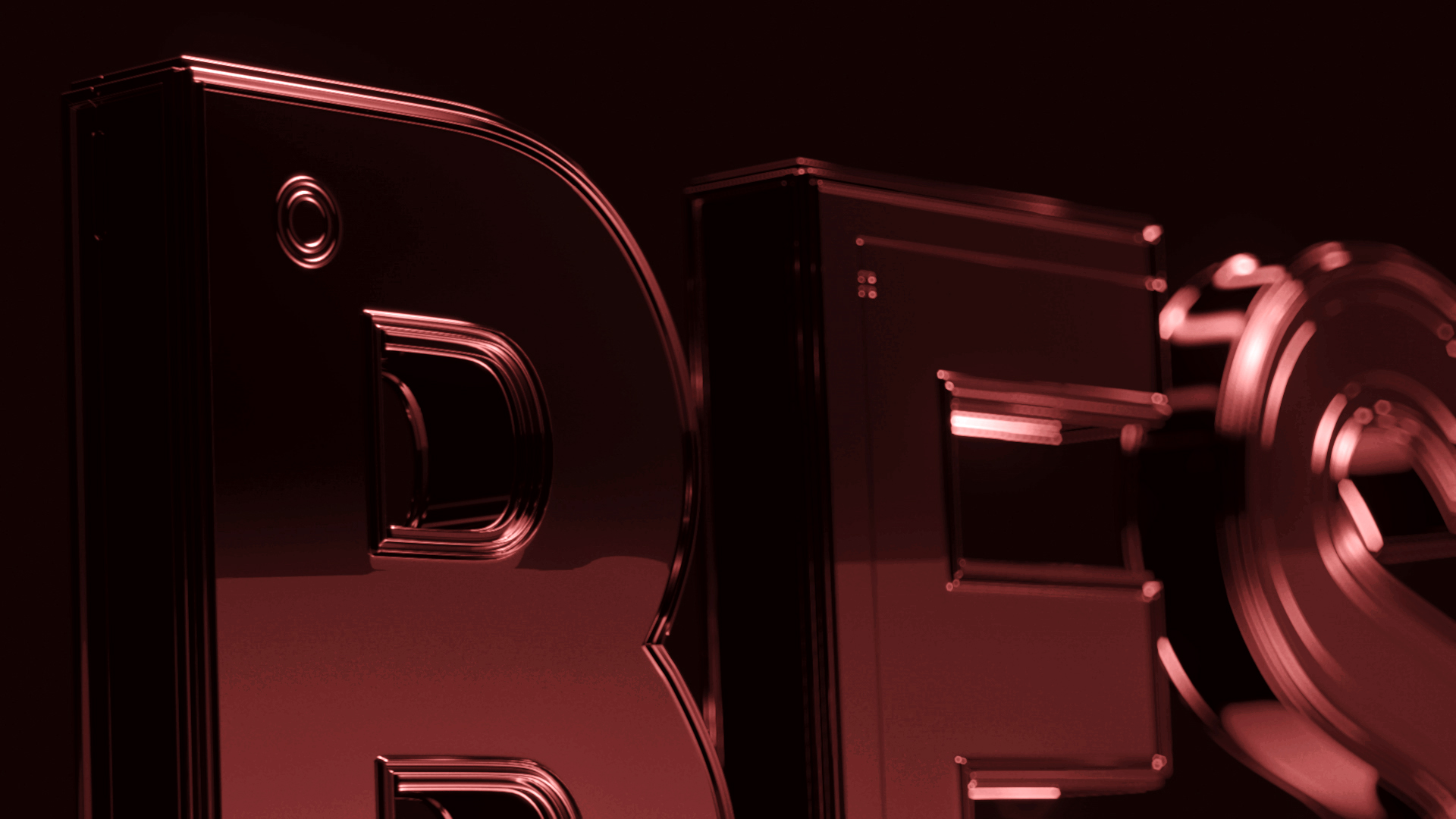 TEXTILE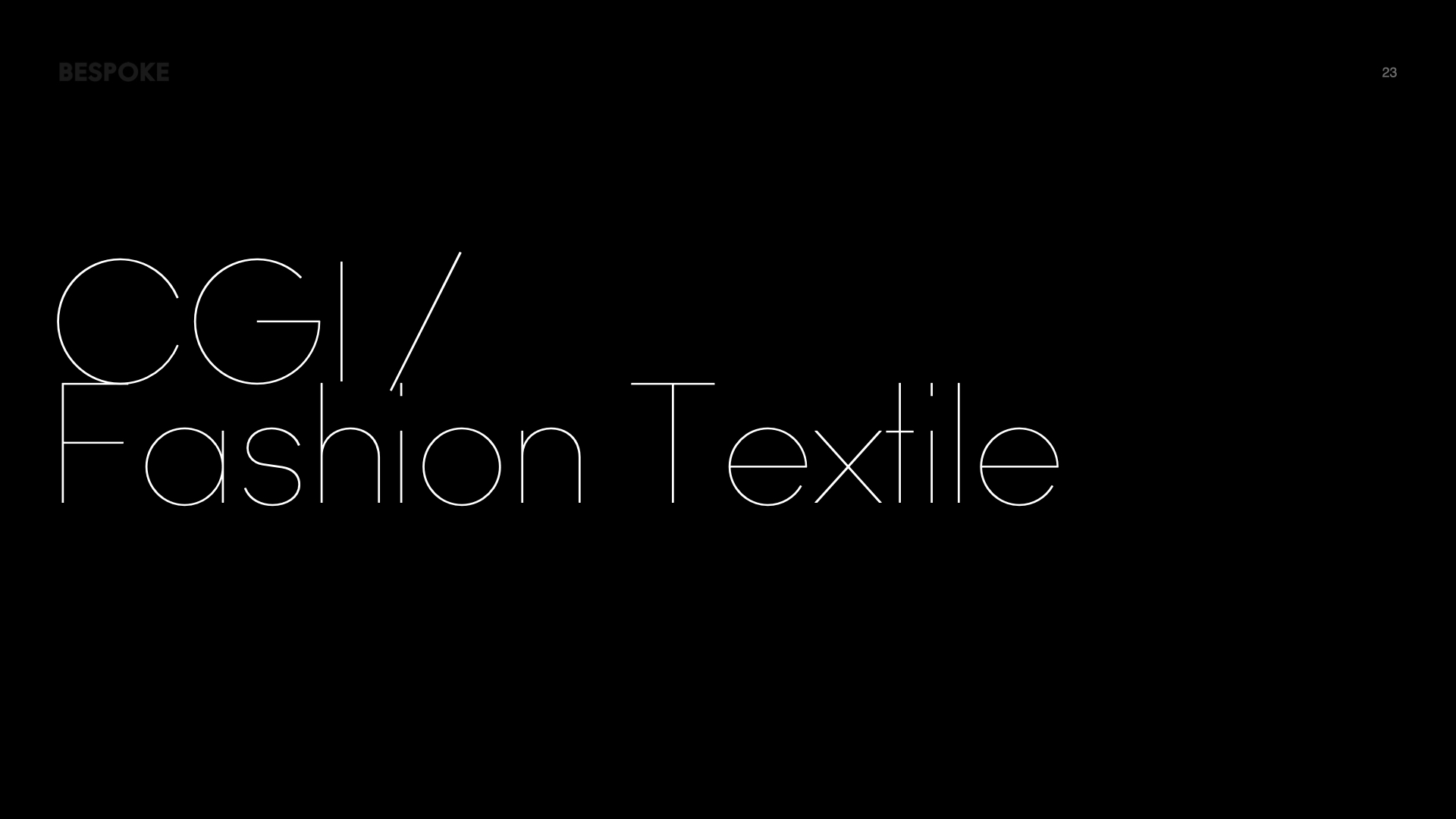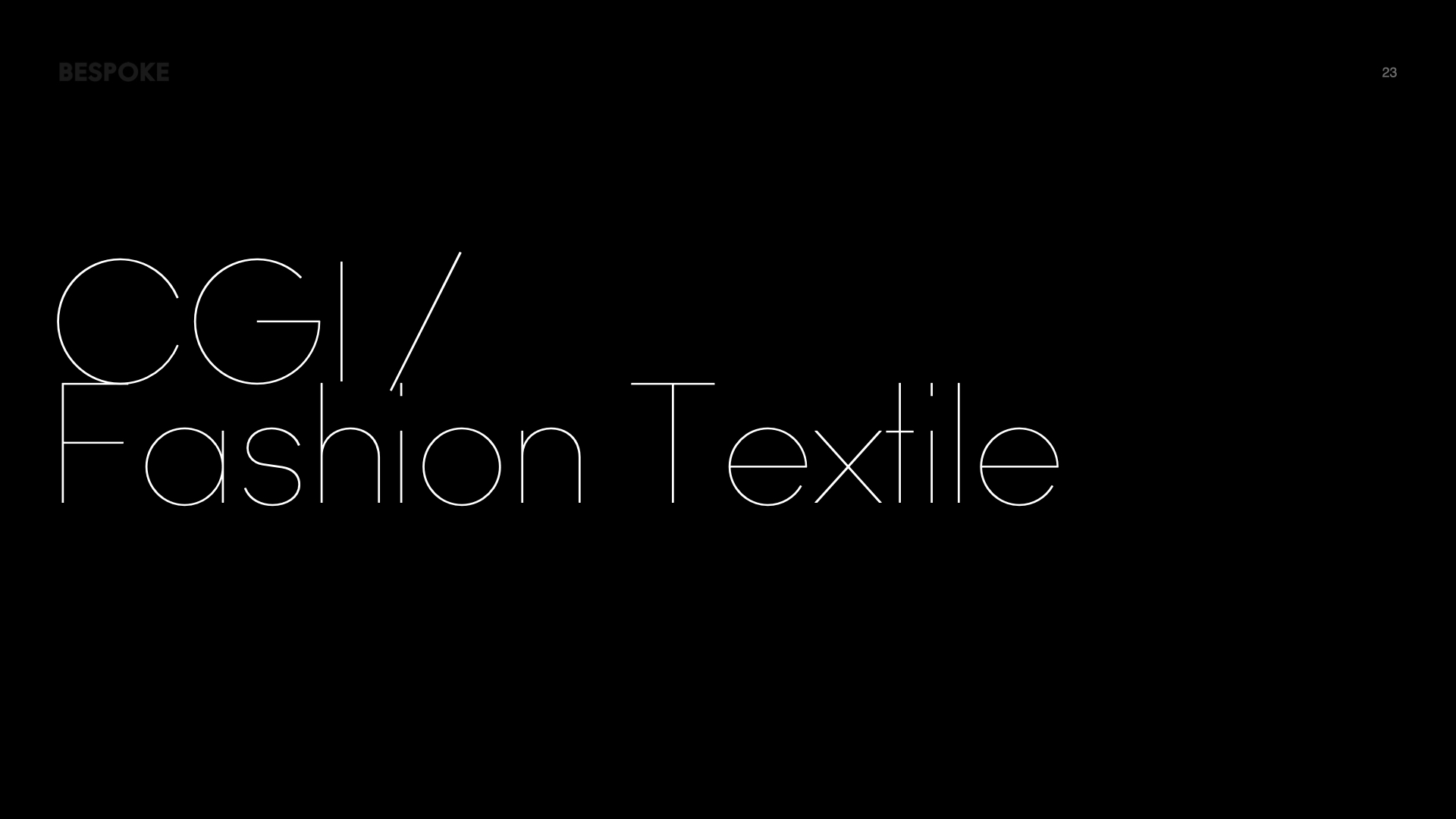 TECH EFFECT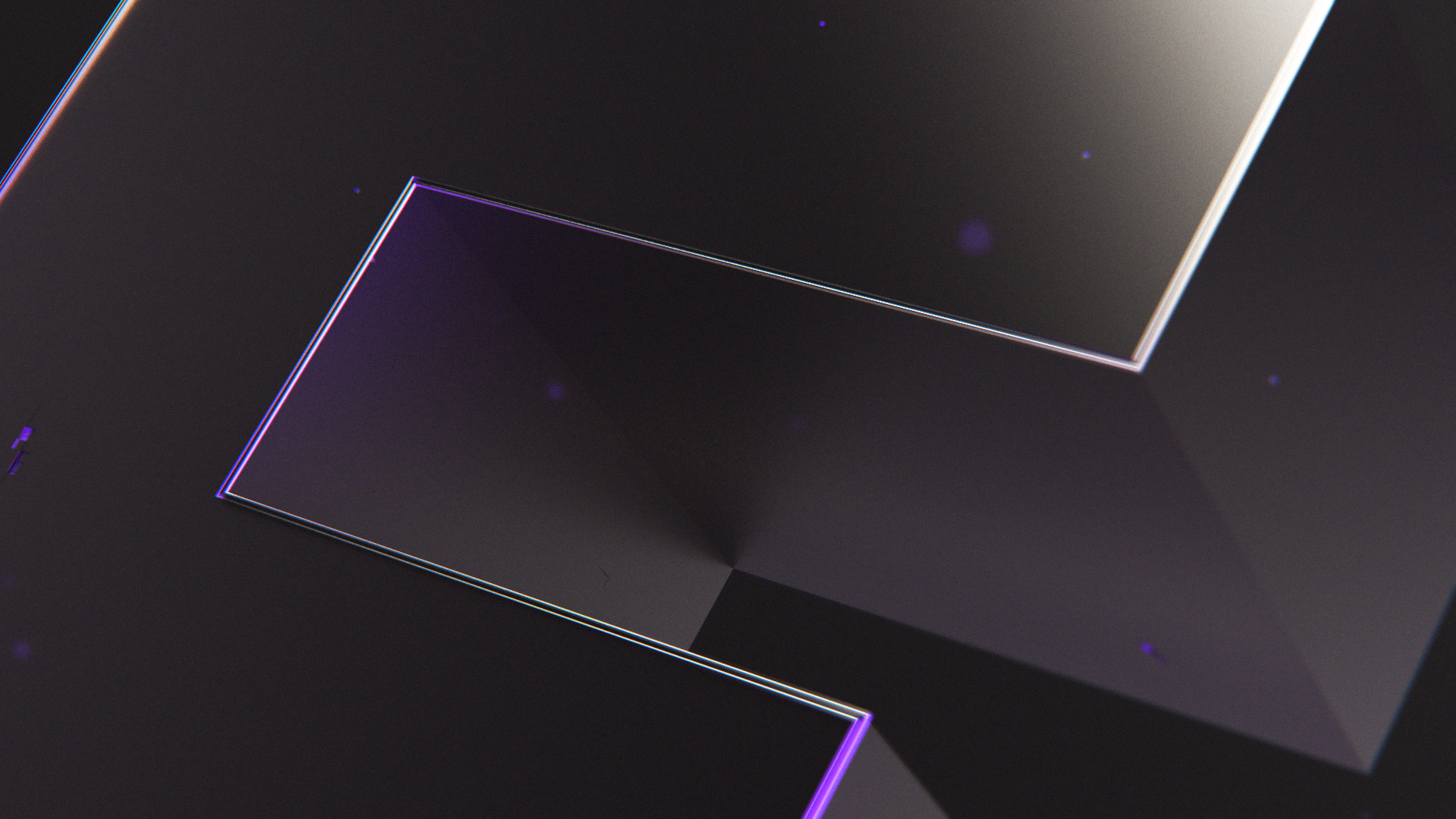 Bespoke Idents are an on-going series of works exploring what Bespoke look like in motion design and how our direction and creative approach of CGI reflects the industries we work with.
© Bespoke Digital Inc 2021